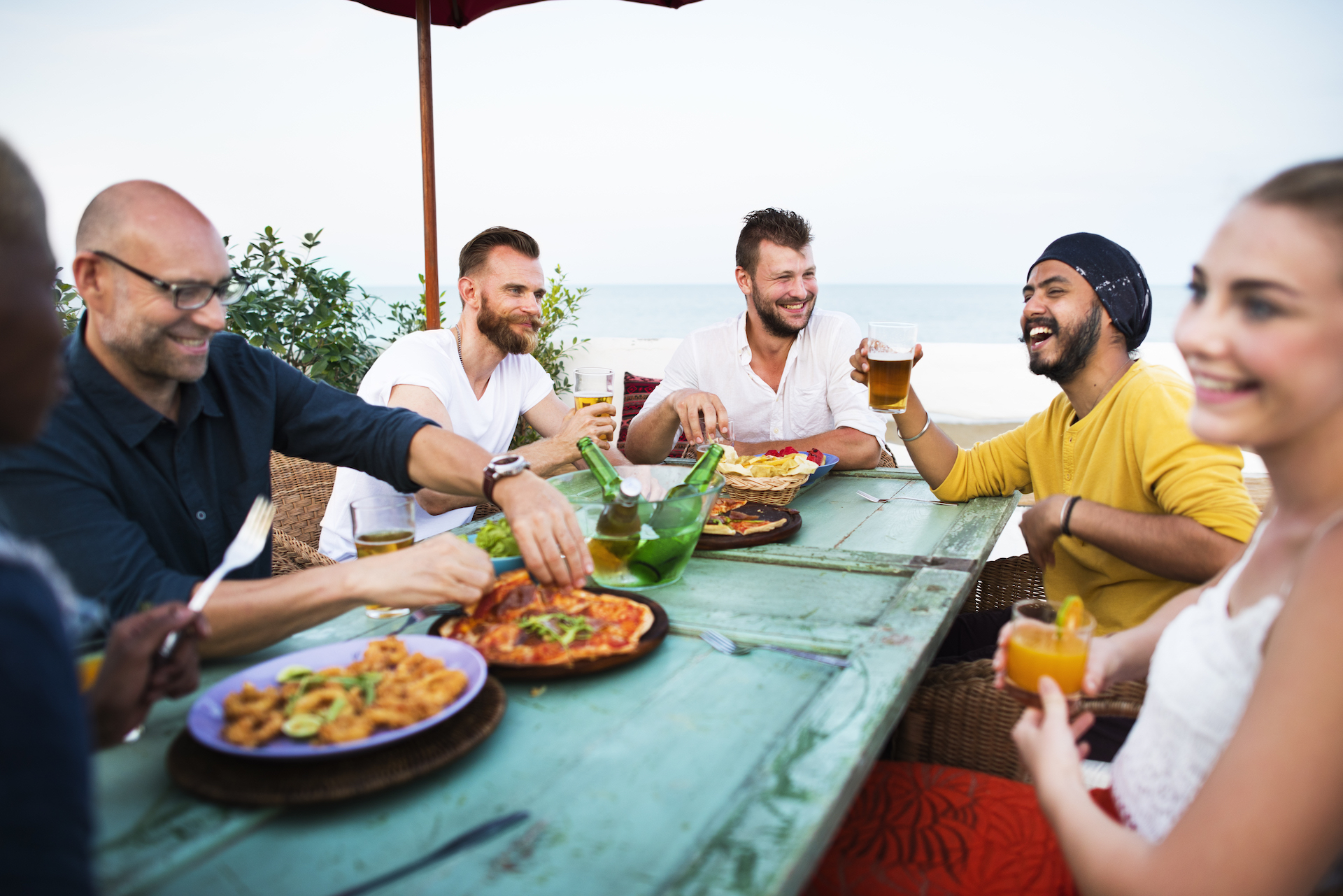 10 Oct

Restaurants In and Around Fort Pierce and South Hutchinson Island

Visiting Dockside Inn and plan to hit up some restaurants around the area? It can be difficult to find a spot that you everyone you're with will agree on and enjoy. Whether you want something familiar or want to go where the locals go, we have a list of places for you to dine at.
Hurricane Grill & Wings
Located in a prime spot overlooking the Atlantic Ocean, the original Hurricane Grill & Wings restaurant has spun into a franchise with locations in nine states total—the bulk of them being here in Florida. They have a menu providing a variety of starters, salads, sides, entrees, burgers, sandwiches, tacos, beach bowls, wings, and desserts. They even provide catering for nearby events.
When you go in for a meal, you can start with "Hurricane's Garlic N Parm Fries," "Riptide Calamari," or chips, guac, and salsa. Salad options include some variations of chicken salad, seared ahi tuna salad and house chili. Choose from 36 different sauce flavors including honey garlic, habanero lime, sweet red chili and Jamaican jerk. Some of the sides they offer include Mexican sweet corn, lightly fried jumbo onion rings and crispy sweet potato fries.
For main courses, you can order anything from the signature sirloin, grilled chicken breast, or a variety of shrimp dishes. If you like burgers, they have a bacon and onion burger, a mushroom and swiss burger and even a vegan burger. If tacos are your thing, they have shrimp, chicken, fish, or beef tacos. They also offer a beef, chicken or rice bowl. Their dessert includes vanilla ice cream, key lime pie, chocolate lava cake and sea salt caramel cheesecake.
This restaurant is located on the Fort Pierce Inlet right along the Florida coastline. Starter dishes include coconut conch fritters, cajun calamari, sweet Thai shrimp, and hoisin glazed yellowfin tuna. Their sandwich and burger options include a turkey and brie sandwich, a chicken club sandwich, and a "build-your-own burger" option. For entrees, try the fried shrimp, rib-eye steak or the "On the Edge Pesto Penne Shrimp Pasta" dish. They also offer tacos, soups and salads.
Manatee Island Bar & Grill
Just a little ways east of the On the Edge Bar & Grill is the Manatee Island Bar & Grill. They opened a restaurant in Port Salerno back in 2010 and were able to add the Fort Pierce location later on. Their dish options include eggplant stack, sesame beef satays, pork dumplings, seafood paella, chicken Alfredo, filet mignon, linguine and clams, fresh or fried oysters, burgers, sandwiches, sides and desserts.
We can't leave our very own restaurant off this list. The Dockside Inn Bar & Grill features a nice variety of seafood-based dishes including sandwiches, tacos and soups. From jambalaya, blackened salmon and steamed mussels to shrimp and grits, coconut shrimp and fish fingers, our dishes run the seafood gamut. And if you're not in the mood for seafood, you can order dishes like the Philly cheese steak, chicken quesadilla, avocado B.L.T., a simple baked potato with salad, or some plain ol' french fries. We have a little something for everyone. If you plan to visit Fort Pierce or South Hutchinson Island soon or in the future, the Dockside Inn is the perfect place for you to stay. We're located on the island right on the waterfront on Seaway Drive, which connects Fort Pierce and South Hutchinson Island.